The field was ready, the sky filled with color, and teacher flags were waving as students from from Monterrey Elementary began their annual color run.
Students from all grade levels raise money to participate in the annual run, which is the highlight event of the fall semester. "I love getting to take the group pictures when the teachers throw up the color cloud behind us!" exclaimed 5th grader Allyson Madrid. Monterrey's PTA organizes the school-wide event, which students from all grades set goals not only to participate, but to earn prizes for themselves and earn money for their school for the year.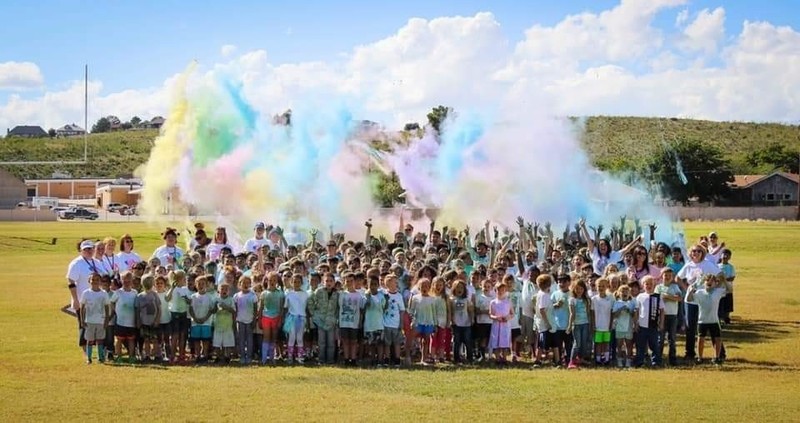 Teachers at Monterrey look forward to getting to step out of the classroom, get outside with their students, and have an afternoon of fun that includes snacks, dancing, and running through color stations. "The Color Run inspires everyone to learn how to have fun!" said 5th grade teacher Renee Laird.
The Color Run excitement may have ended, but the fun hasn't. Principal Fran McCarthy will spend time getting "silly-stringed" by 16 of the top-earning students later this week and students will be rewarded school-wide for meeting their school goal of $15,000.
Staff and students at Monterrey would like to thank all PTA members and parent volunteers for making this year's Color Run a huge success!