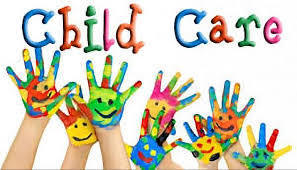 Thank you Chevron for all you do for our schools and community.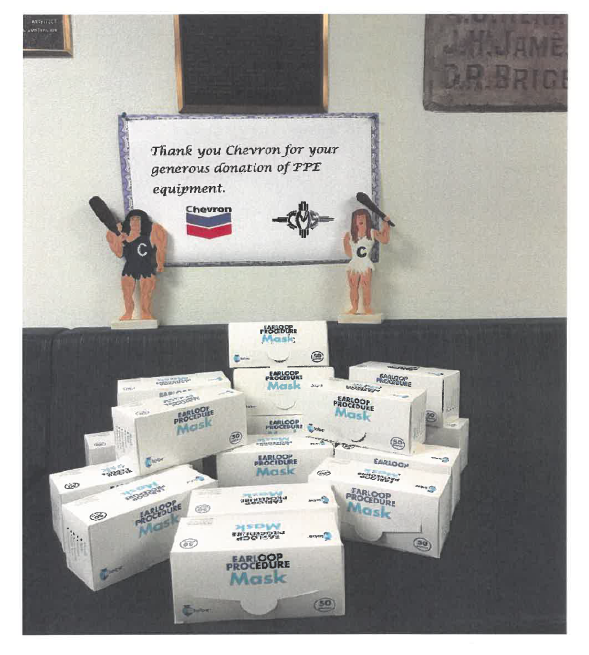 ​Reminder to Parents About Immunizations The CDC and the American Academy of Pediatrics (AAP) recommend every child continue to receive routine vaccinations during the COVID-19 outbreak. NOTE: School vaccine requirements are still in force if students are enrolled in online studies, home schooling or other adaptations due to COVID. It is unlawful for any student to enroll to school unless the student is immunized or otherwise properly exempted.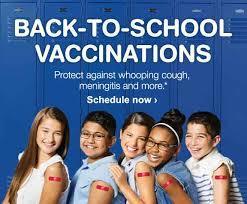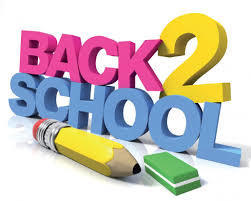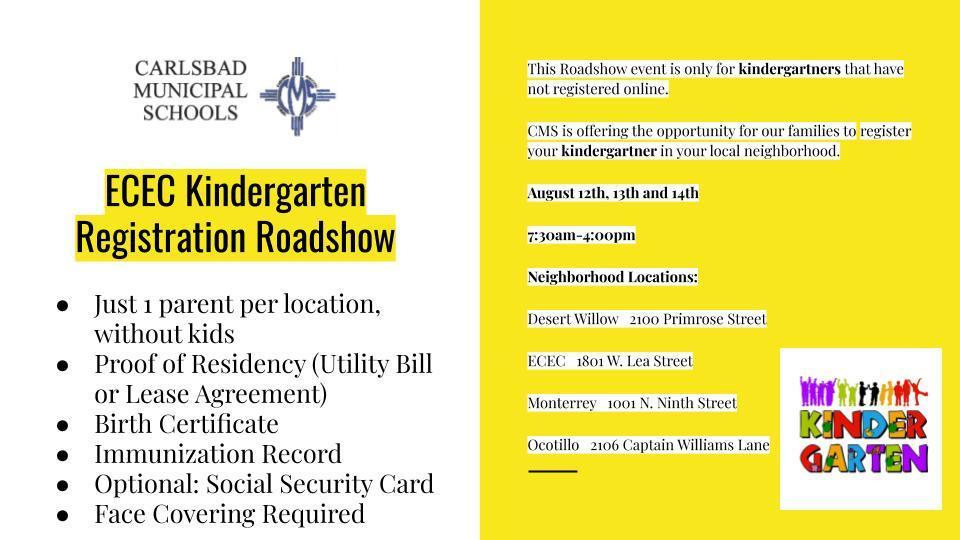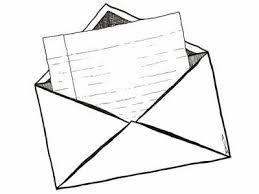 This message DOES NOT apply to you if you have enrolled your students in the the 100% Online Virtual School. When the district begins the Hybrid option of attending school, your student(s) will automatically be assigned to groupings, as follows: Last Name begins with A-L – assigned to Group A (Attending school on Monday/Tuesday) Last Name begins with M-Z – assigned to Group B (Attending school on Thursday/Friday) If this process does not allow for siblings to be on the same day, please click on the link below and complete a request for your child to be moved between the groups. We will work to accommodate all requests that are entered, in order to assist your family with scheduling; if you have any questions, please contact the school principal.
https://docs.google.com/forms/d/e/1FAIpQLSevhRGS1o08Ig5rlcLnM-HBKT2Rk5xBXM1htmtx1OyuOpvFjg/viewform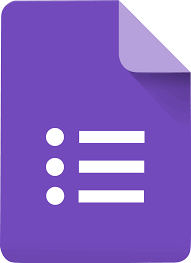 Community Notification of Positive COVID 19 test...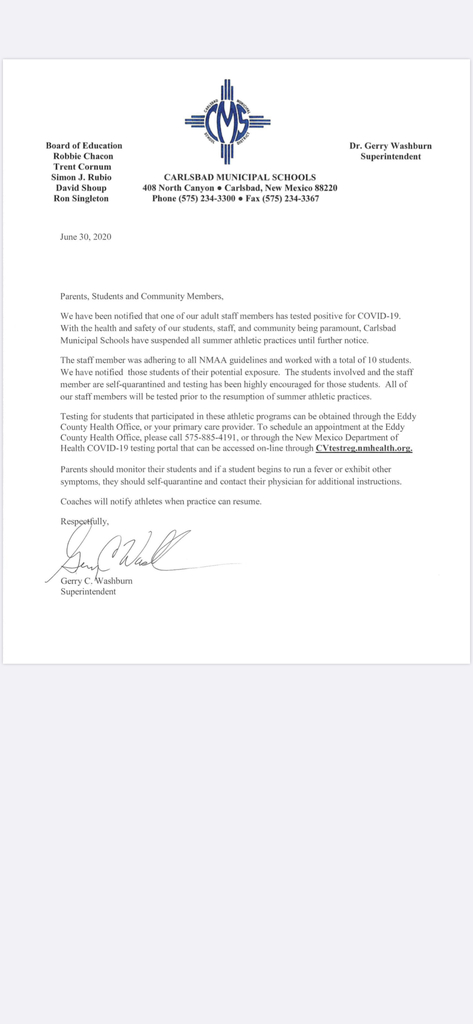 A letter from Superintendent Dr. Washburn regarding the PED guidelines...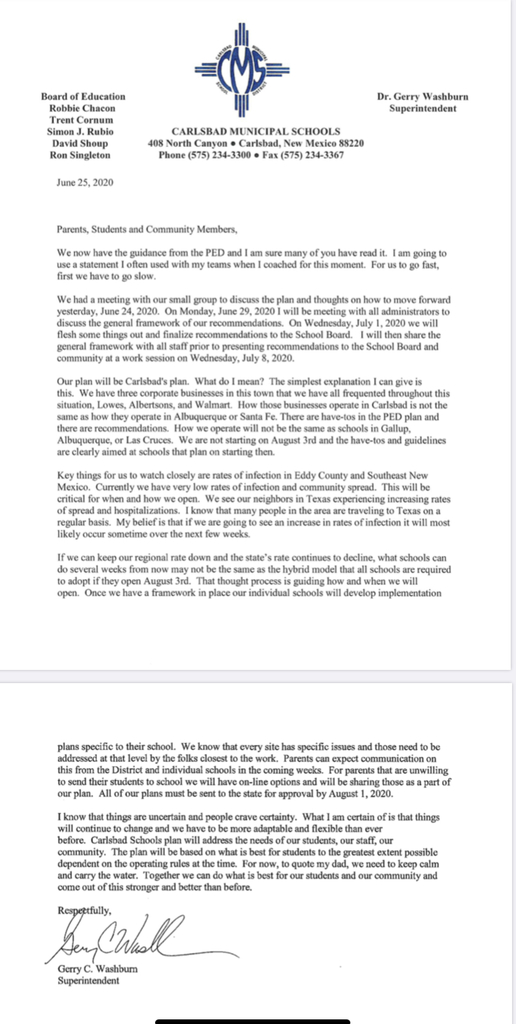 Support of Students Letter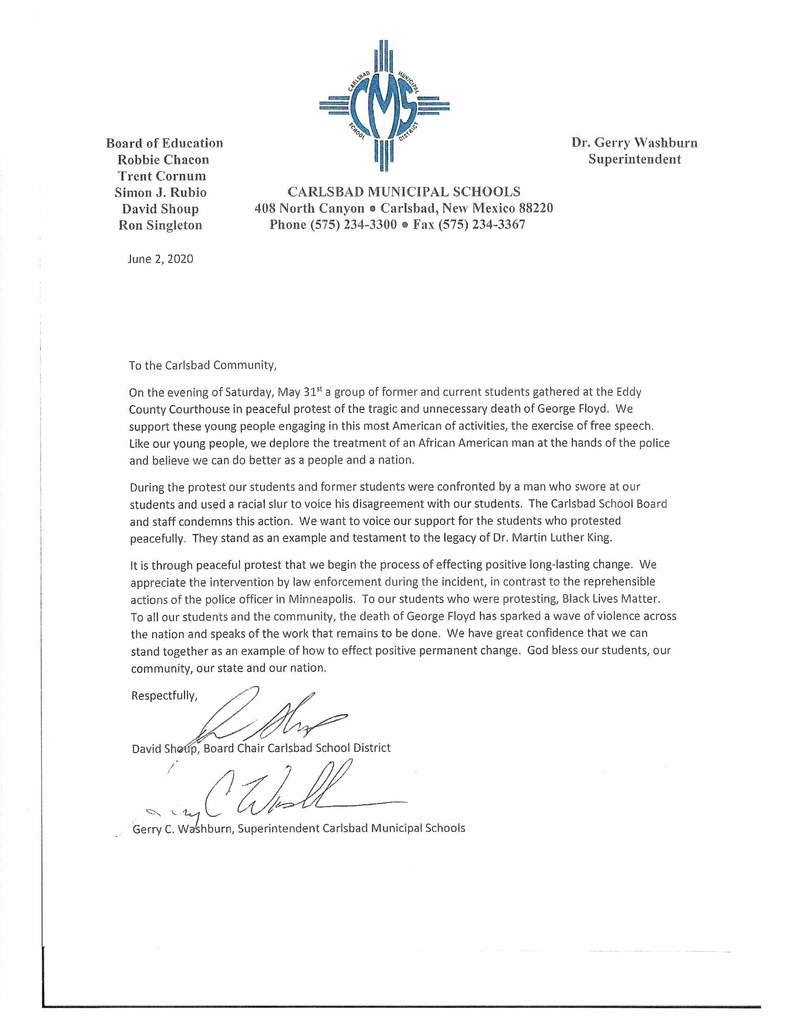 Please visit the links below to stream the Carlsbad High School Class of 2020 Celebration Parade this evening at 6:00pm. Prior to that you can also visit the links by 5:19 pm to view the pre-recorded speeches of the Valedictorian, Salutatorian, and addresses from Superintendent Dr. Gerry Washburn and Principal Jesse Fuentes! Facebook:
https://www.facebook.com/CMSDK12/
YouTube:
https://www.youtube.com/user/RedRocketVideos

The District is asking for your input on the planning for the start of school in the fall. We are asking that you take a few minutes to read the letter and answer the survey. The survey is completely anonymous. The link to the survey is
https://www.surveymonkey.com/r/D9NNM8C
.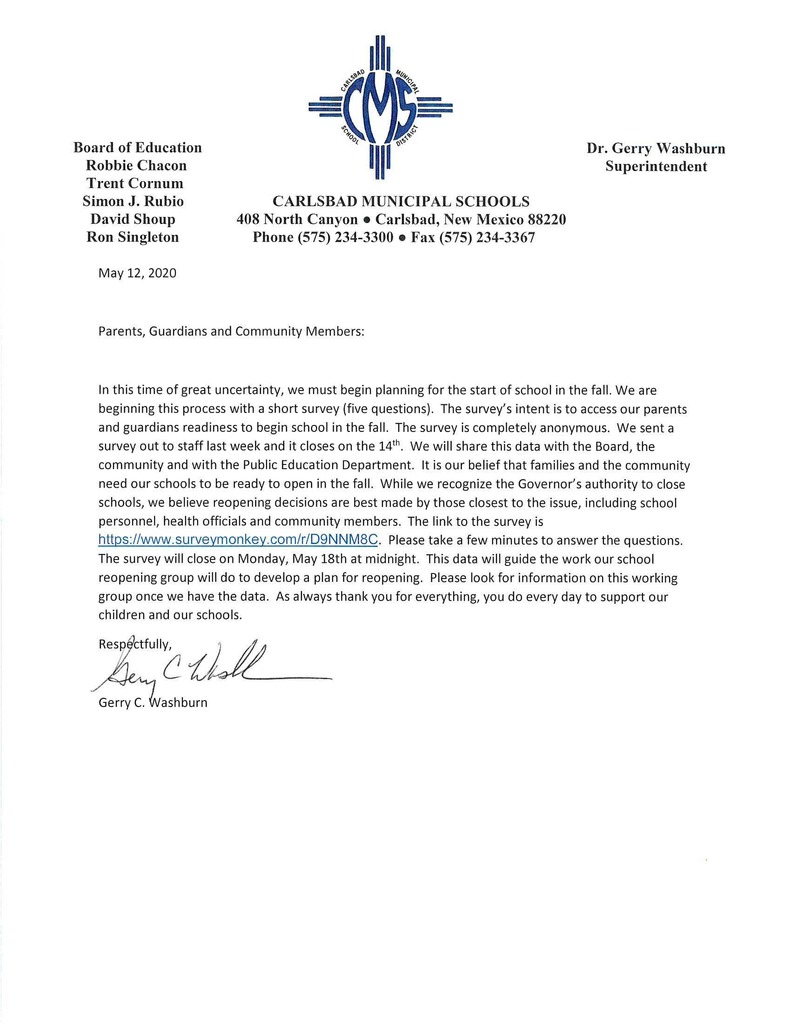 High School Graduation Update! (Click on View Image for more Information.)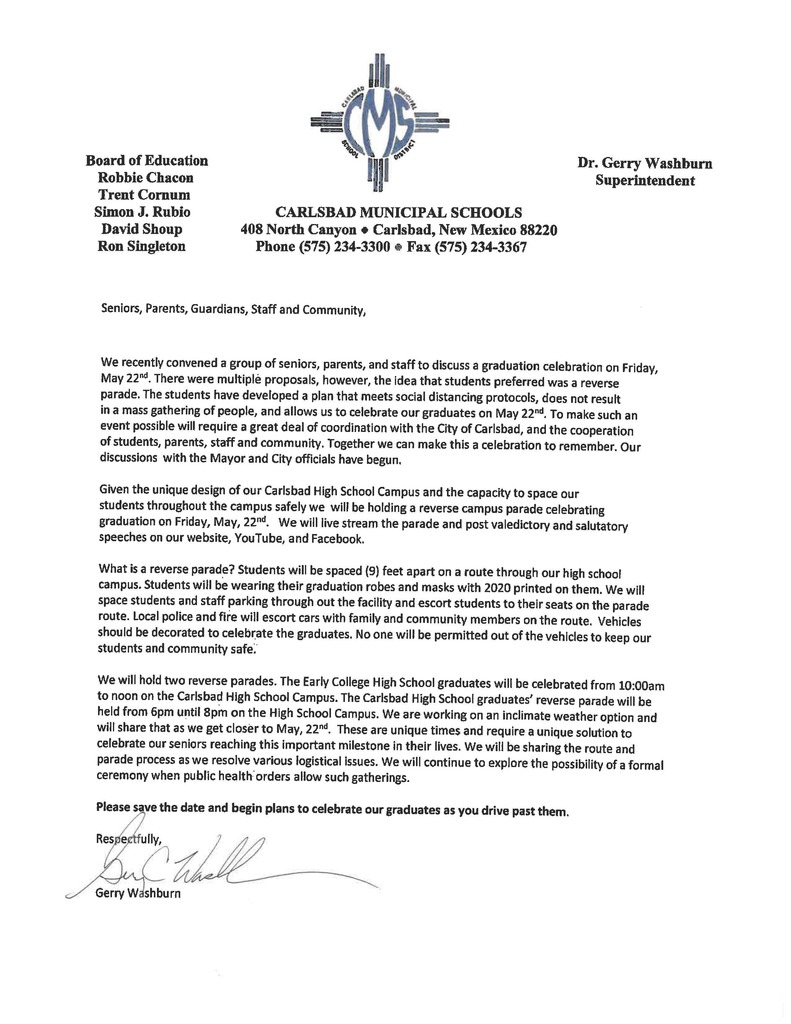 ConocoPhillips - THANK YOU for your kind contribution! ConcocoPhillips contributed $25,000 to support students and staff.