Community Notification of Positive COVID 19 test...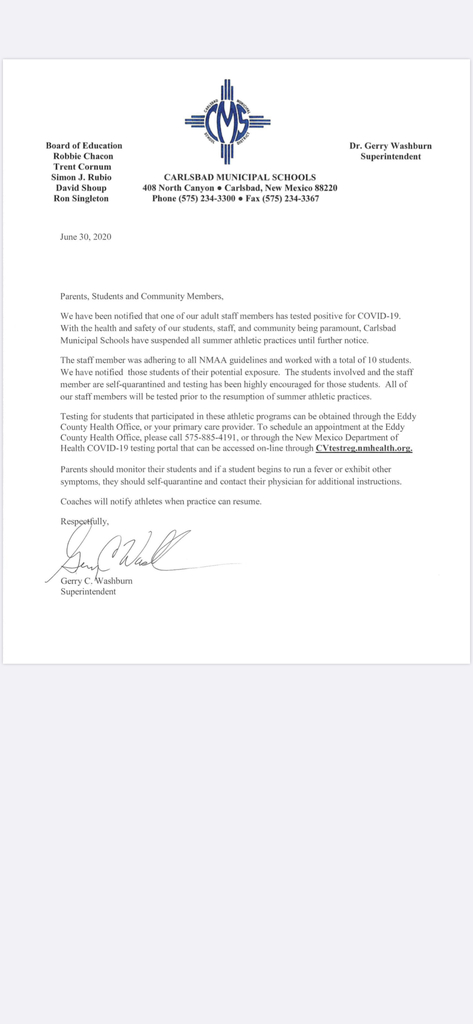 A letter from Superintendent Dr. Washburn regarding the PED guidelines...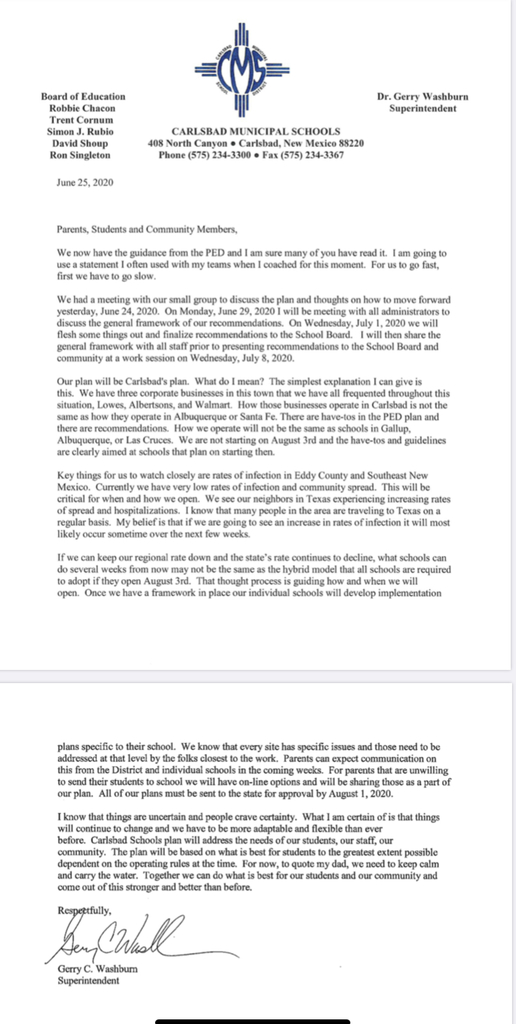 Support of Students Letter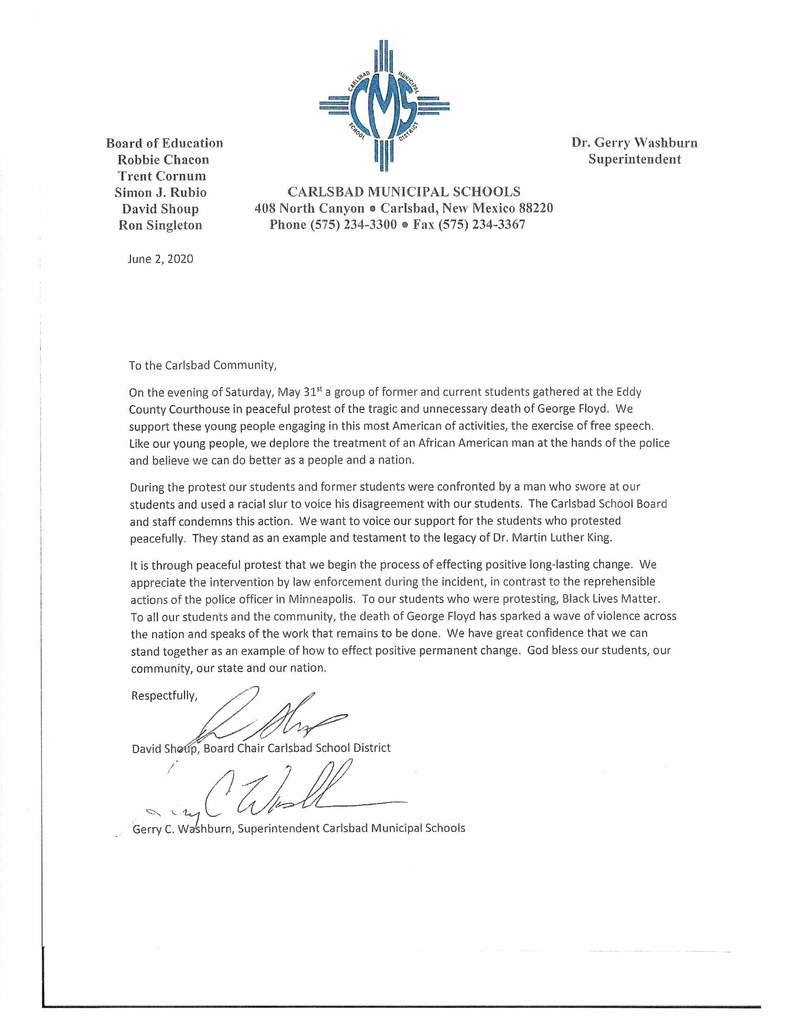 Please visit the links below to stream the Carlsbad High School Class of 2020 Celebration Parade this evening at 6:00pm. Prior to that you can also visit the links by 5:19 pm to view the pre-recorded speeches of the Valedictorian, Salutatorian, and addresses from Superintendent Dr. Gerry Washburn and Principal Jesse Fuentes! Facebook:
https://www.facebook.com/CMSDK12/
YouTube:
https://www.youtube.com/user/RedRocketVideos

The District is asking for your input on the planning for the start of school in the fall. We are asking that you take a few minutes to read the letter and answer the survey. The survey is completely anonymous. The link to the survey is
https://www.surveymonkey.com/r/D9NNM8C
.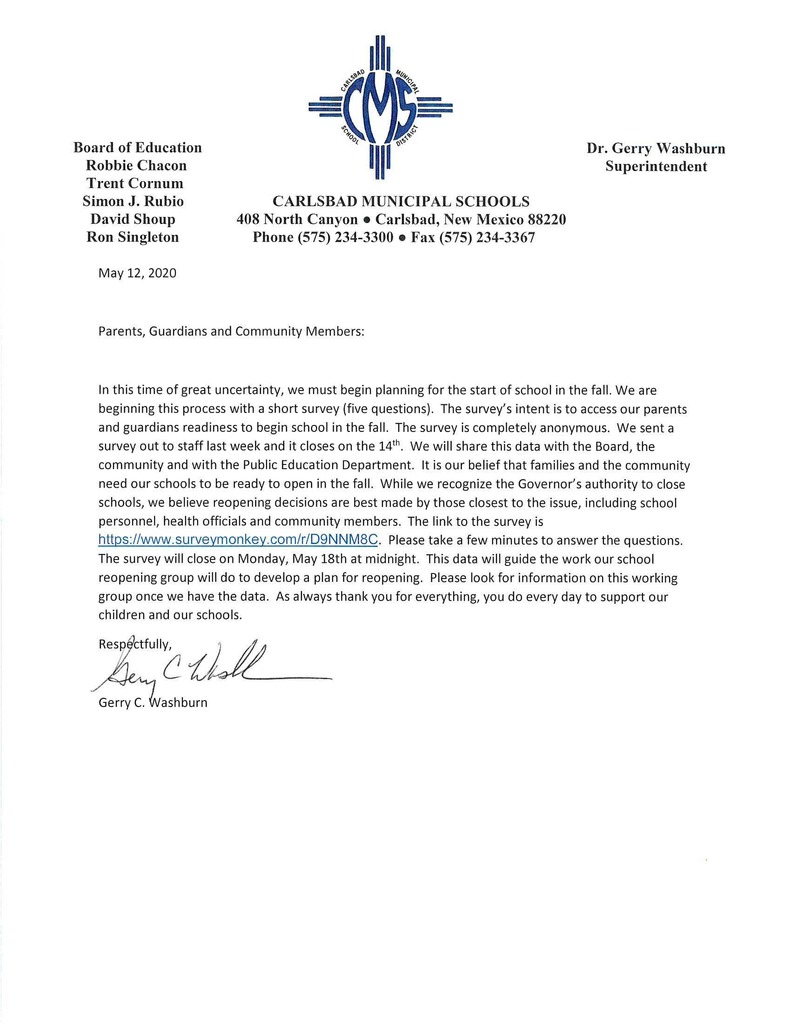 High School Graduation Update! (Click on View Image for more Information.)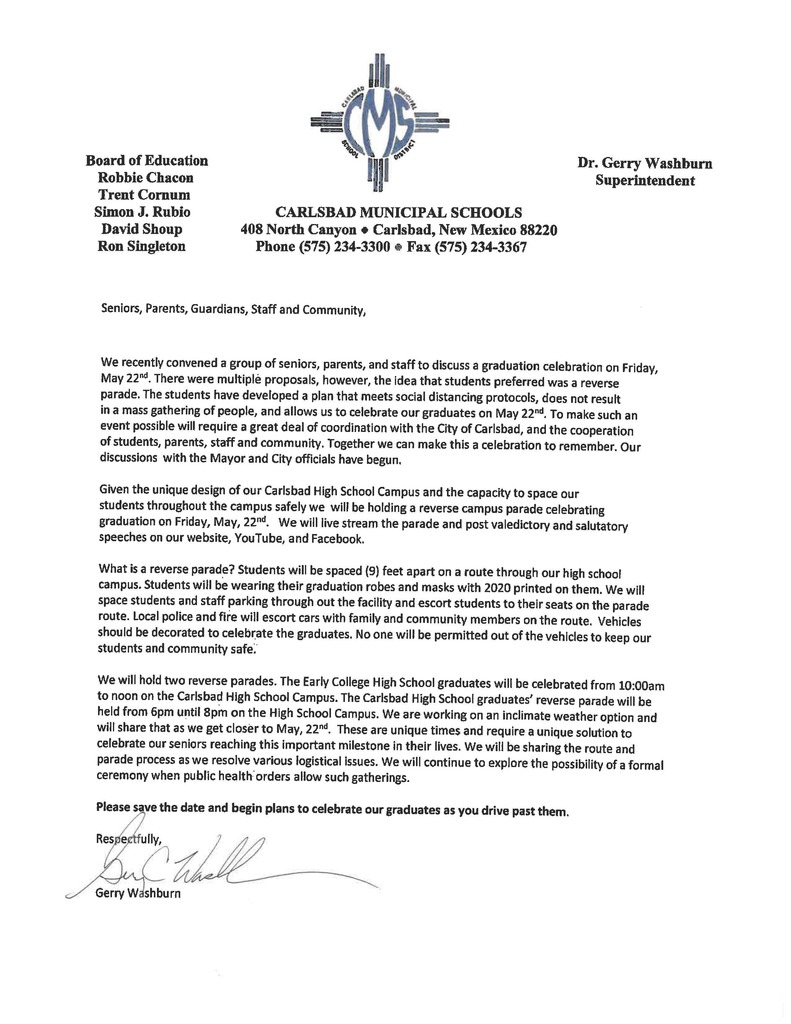 ConocoPhillips - THANK YOU for your kind contribution! ConcocoPhillips contributed $25,000 to support students and staff.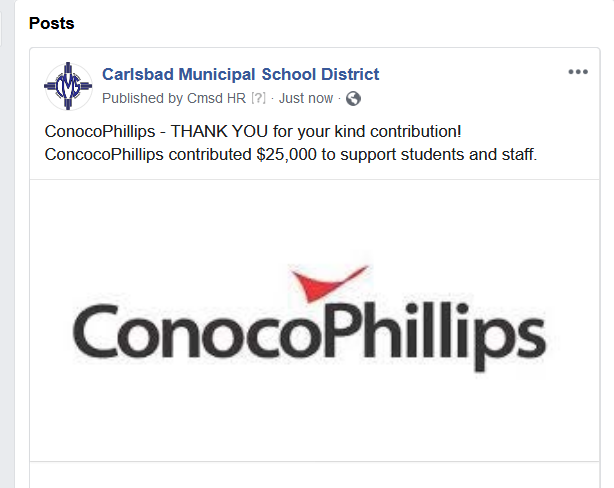 Effective Tuesday, March 31, the Central Office lobby will be closed due to concerns over COVID-19. We are following federal social distancing guidelines & are scheduling appointments on an individual basis. You can call 575-234-3300 to be directed to the appropriate department.
Carlsbad Municipal Schools is requesting your help in gathering data to determine your family's needs during this school closure. You may access the survey in English:
http://bit.ly/2WqSaEw
or in Spanish:
http://bit.ly/2WuMKIC
. Please complete one survey per household as soon as possible. Thank you for your participation.

Meal Distribution Points Update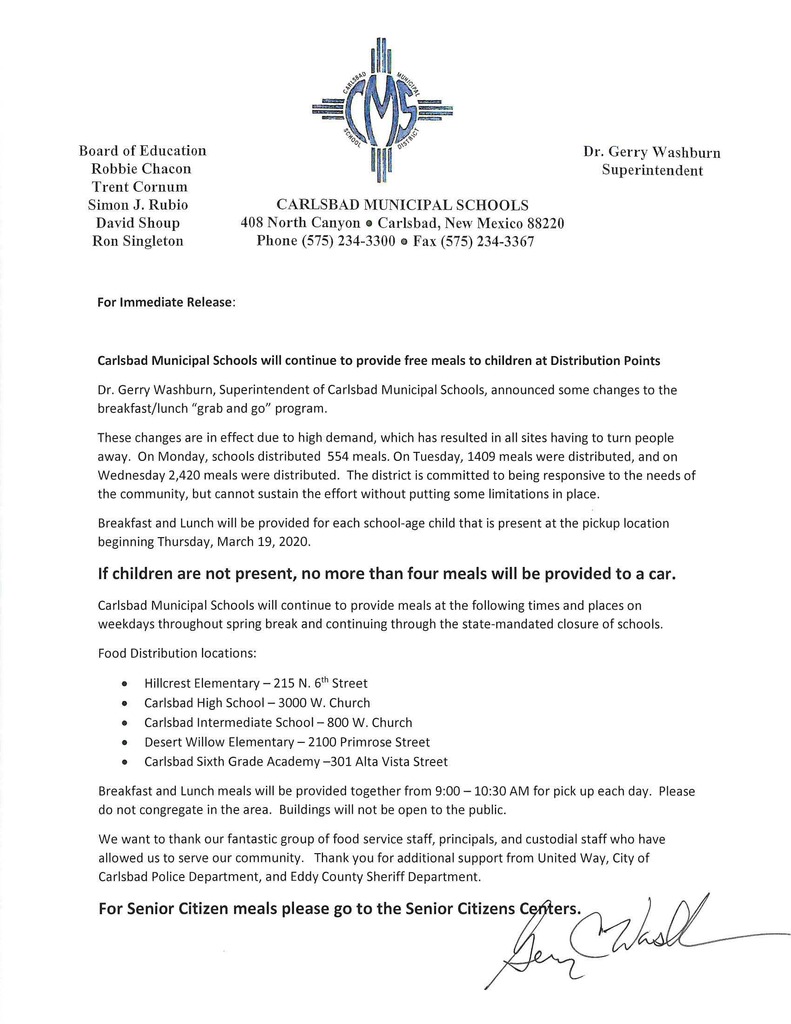 Talking to Children About COVID-19 (Coronavirus) A Parent Resource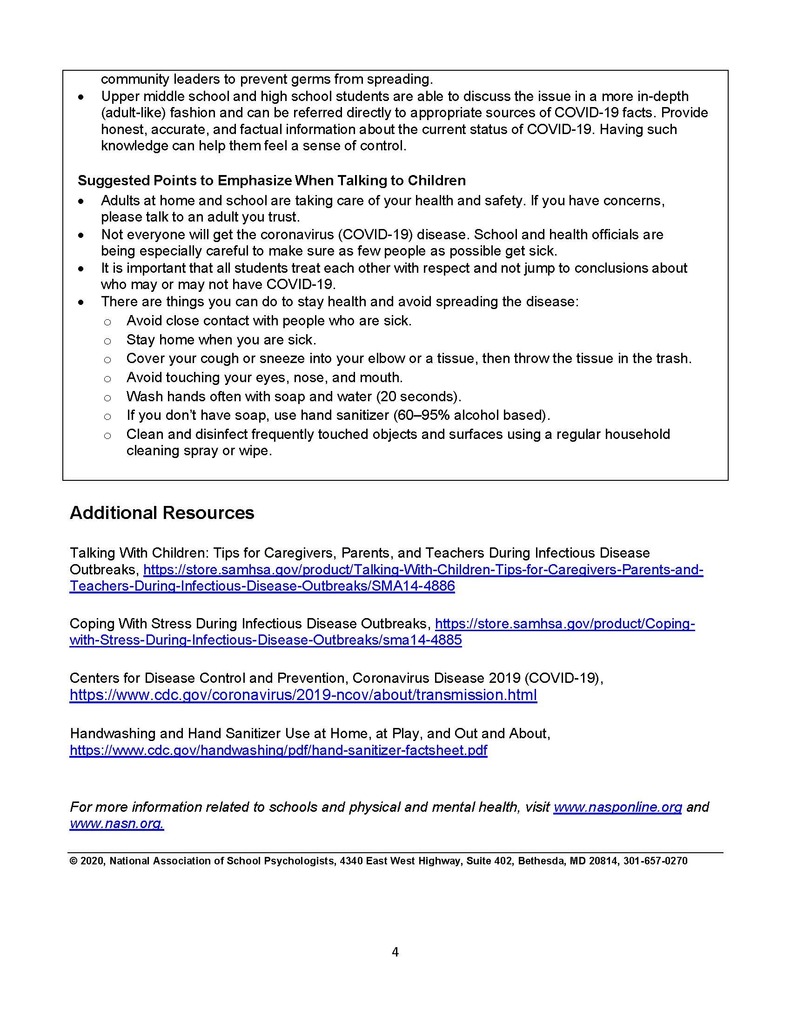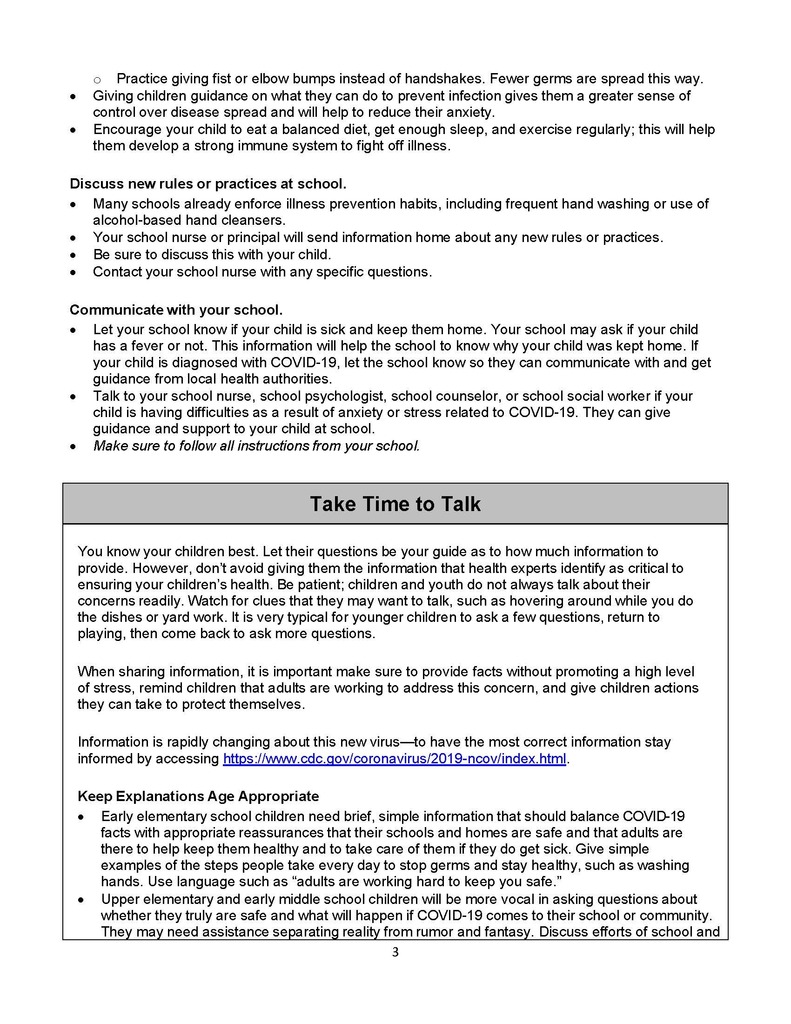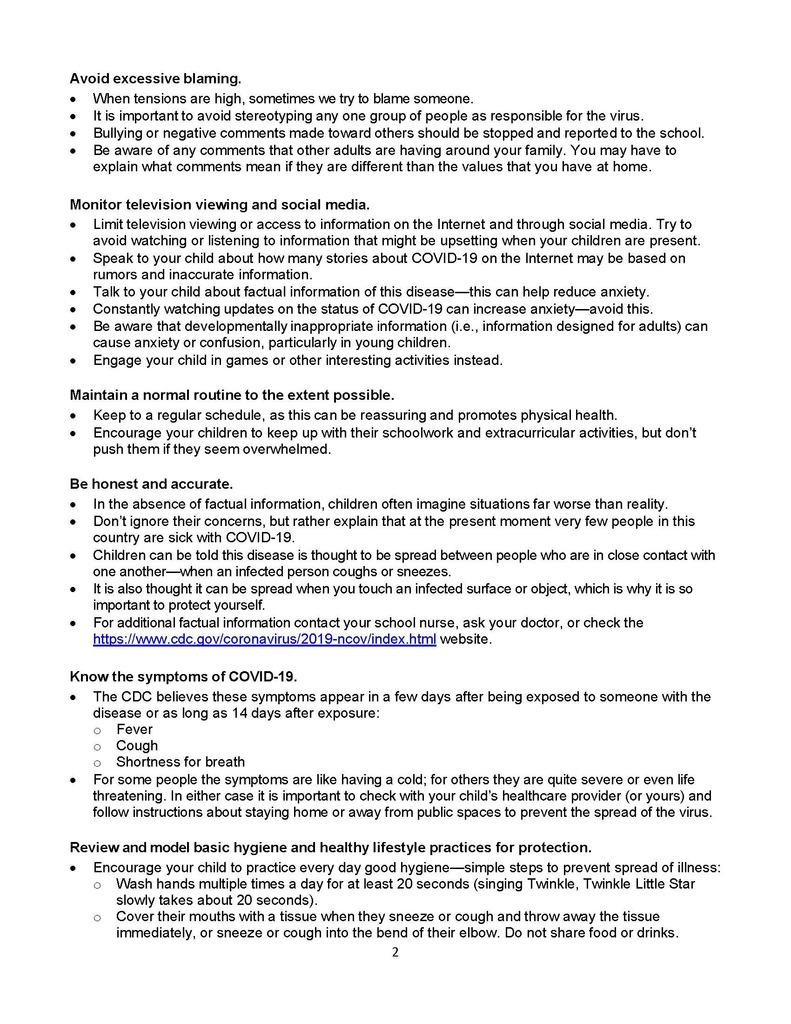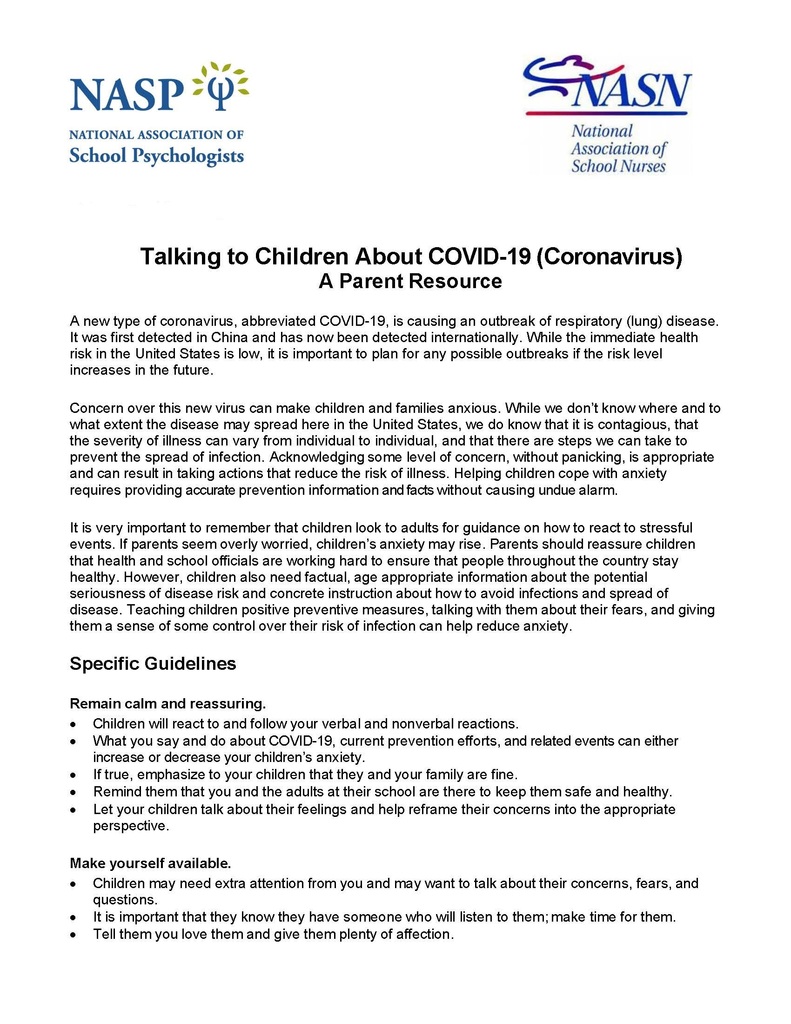 Breakfast and Lunch Meals...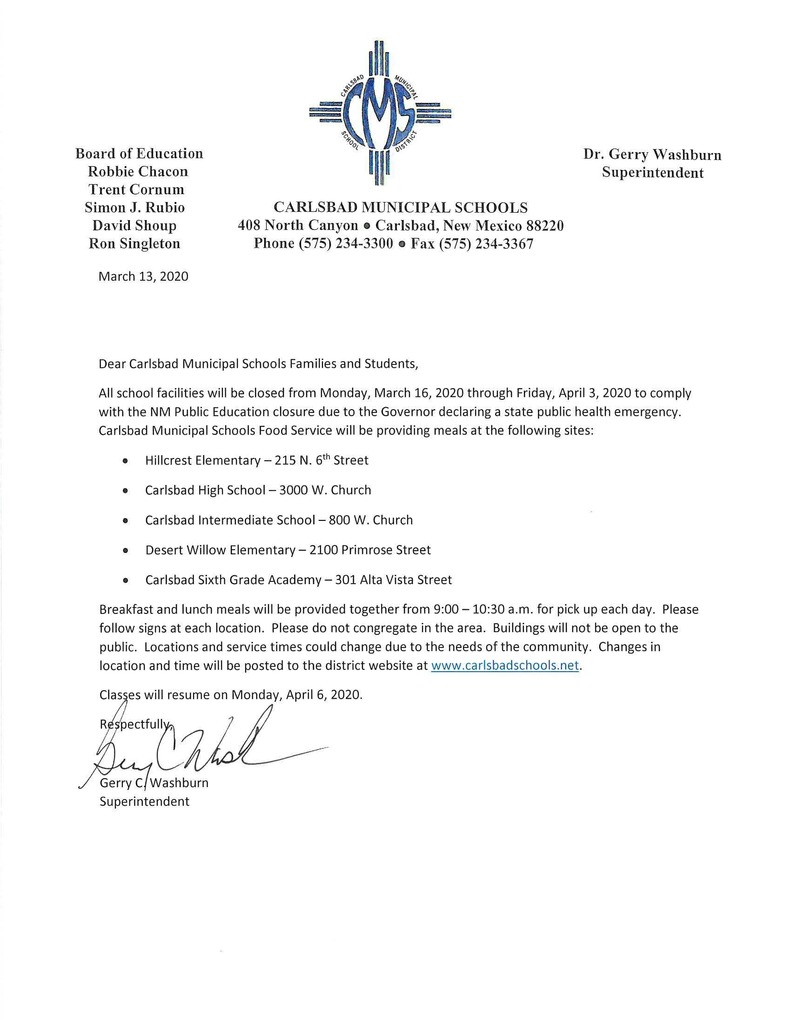 This morning, the Governor announced that the Public Education Department will waive its instructional hours requirement so that school days missed during the coming three weeks of state mandated closure will not need to be made up this summer.

Kindergarten & Pre-K Registration for the 2020-2021 school year will be held April 7-9 from 7:00-4:00. Pre-K is on a first come first serve basis with limited slots available. Bring child's birth certificate, shot record, proof of residency & social security card (optional).

CENSUS 2020 - A kindergartner counted in the 2020 Census this spring will be starting high school when the next census comes around in 2030!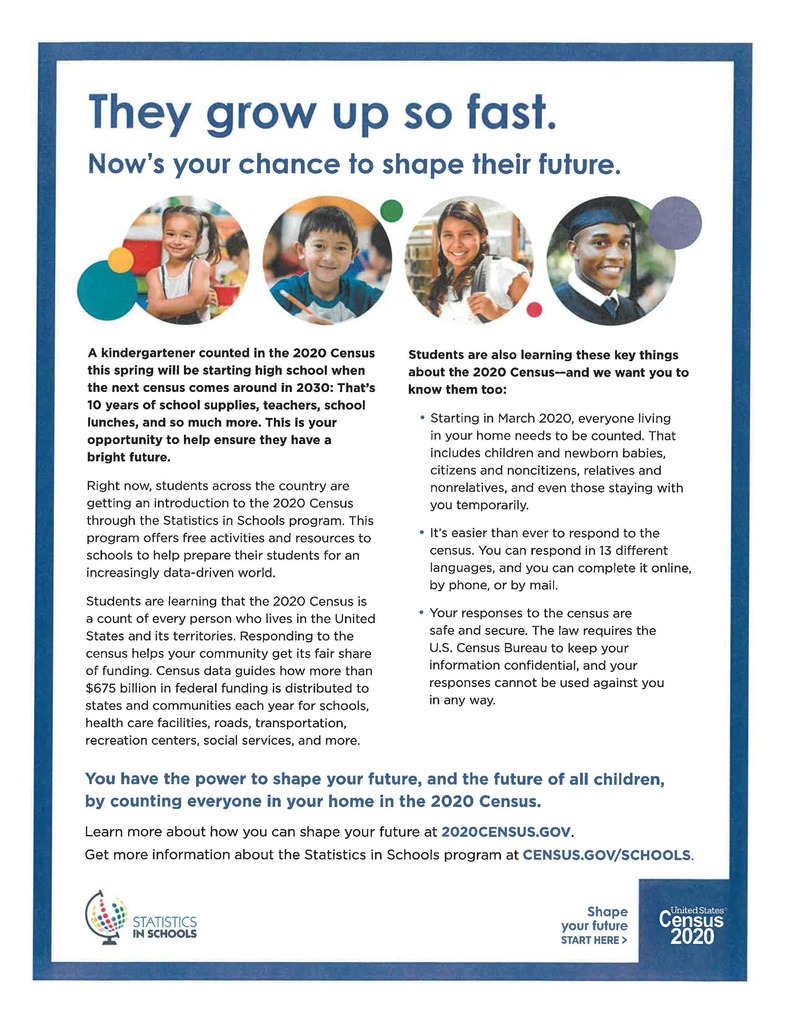 Substitute Orientation