ConocoPhillips - THANK YOU for your kind contribution! ConcocoPhillips contributed $25,000 to support students and staff.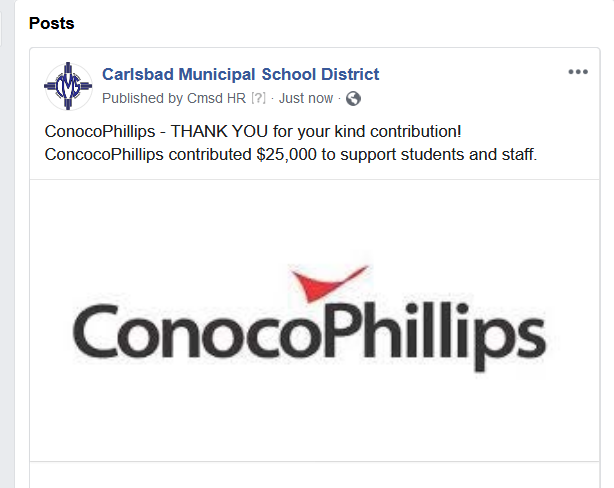 Effective Tuesday, March 31, the Central Office lobby will be closed due to concerns over COVID-19. We are following federal social distancing guidelines & are scheduling appointments on an individual basis. You can call 575-234-3300 to be directed to the appropriate department.
Carlsbad Municipal Schools is requesting your help in gathering data to determine your family's needs during this school closure. You may access the survey in English:
http://bit.ly/2WqSaEw
or in Spanish:
http://bit.ly/2WuMKIC
. Please complete one survey per household as soon as possible. Thank you for your participation.

Meal Distribution Points Update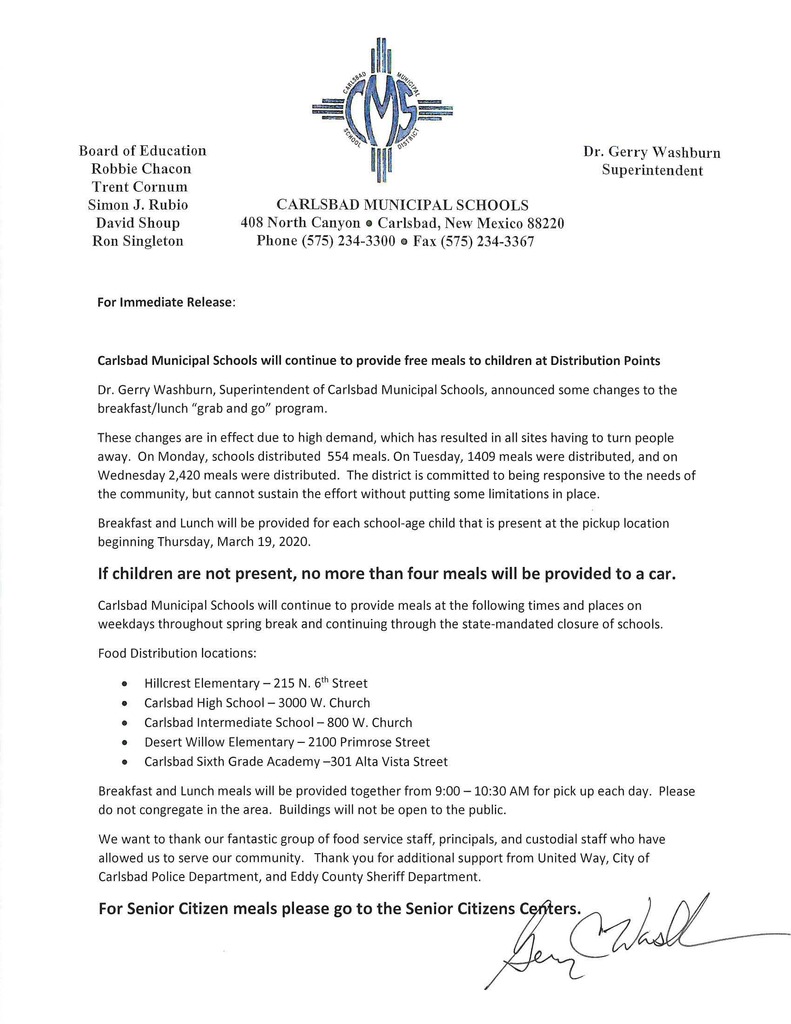 Talking to Children About COVID-19 (Coronavirus) A Parent Resource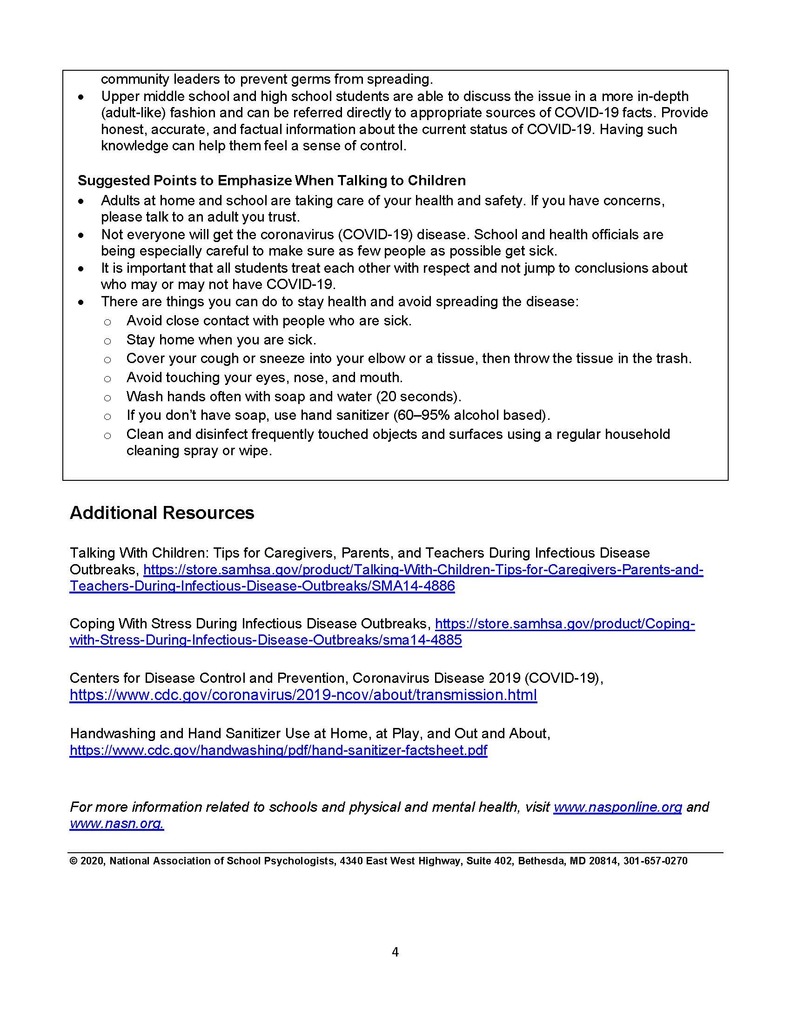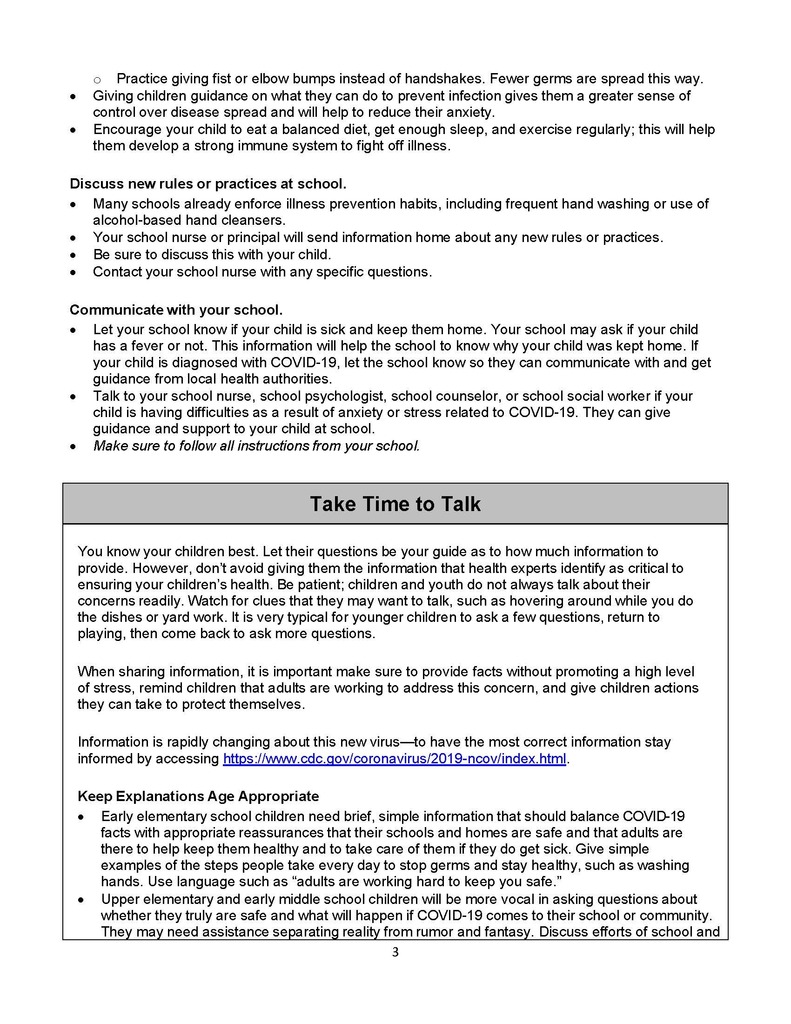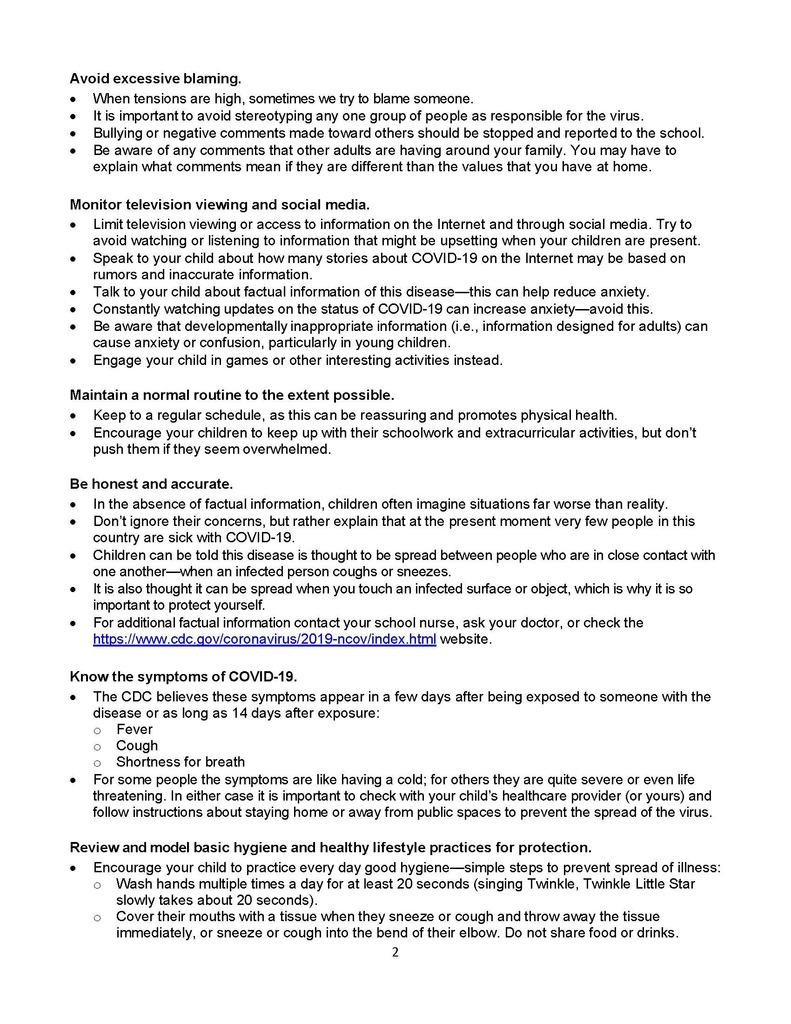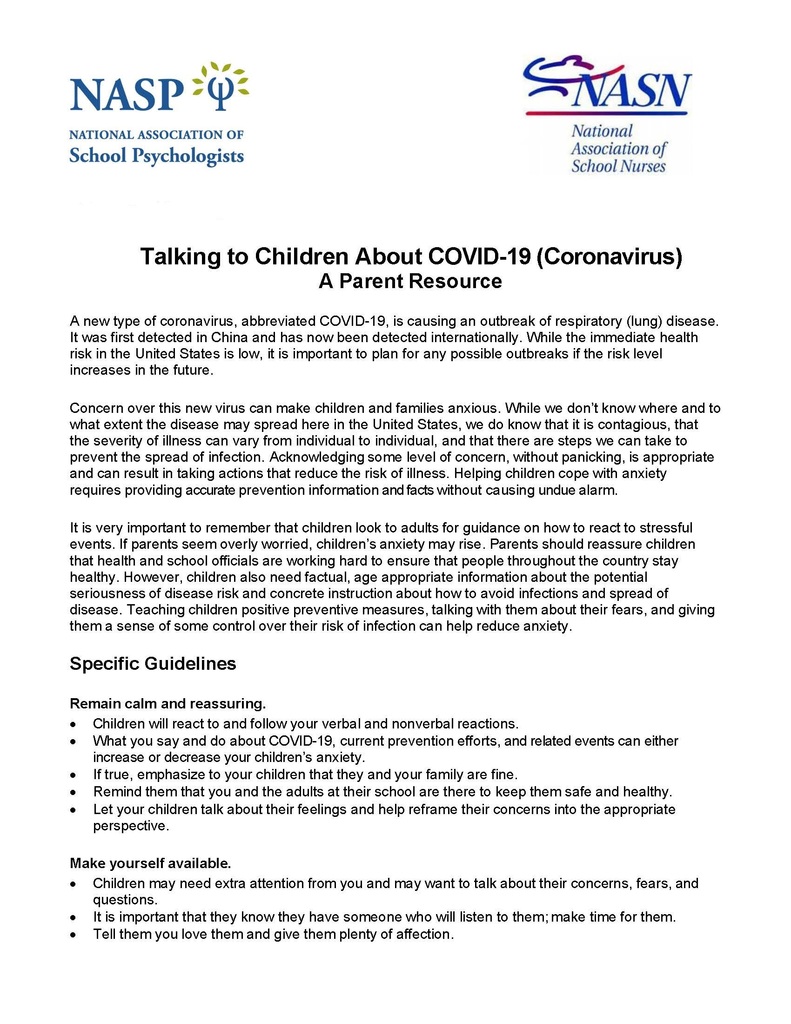 Breakfast and Lunch Meals...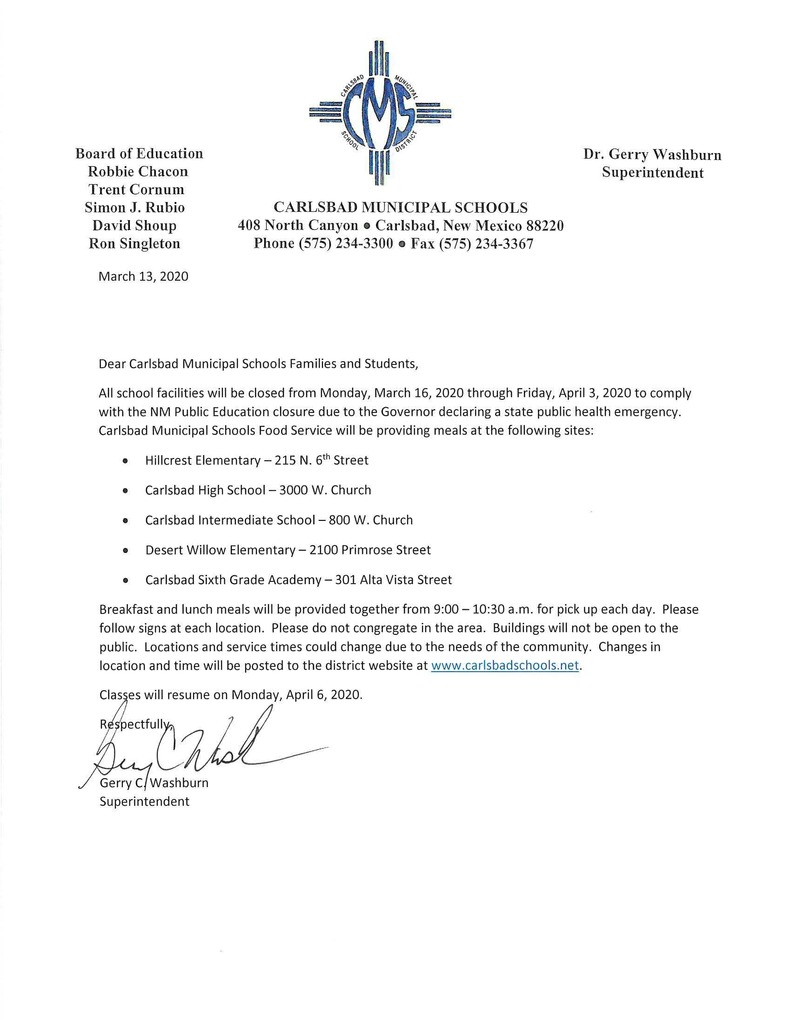 This morning, the Governor announced that the Public Education Department will waive its instructional hours requirement so that school days missed during the coming three weeks of state mandated closure will not need to be made up this summer.

Kindergarten & Pre-K Registration for the 2020-2021 school year will be held April 7-9 from 7:00-4:00. Pre-K is on a first come first serve basis with limited slots available. Bring child's birth certificate, shot record, proof of residency & social security card (optional).

CENSUS 2020 - A kindergartner counted in the 2020 Census this spring will be starting high school when the next census comes around in 2030!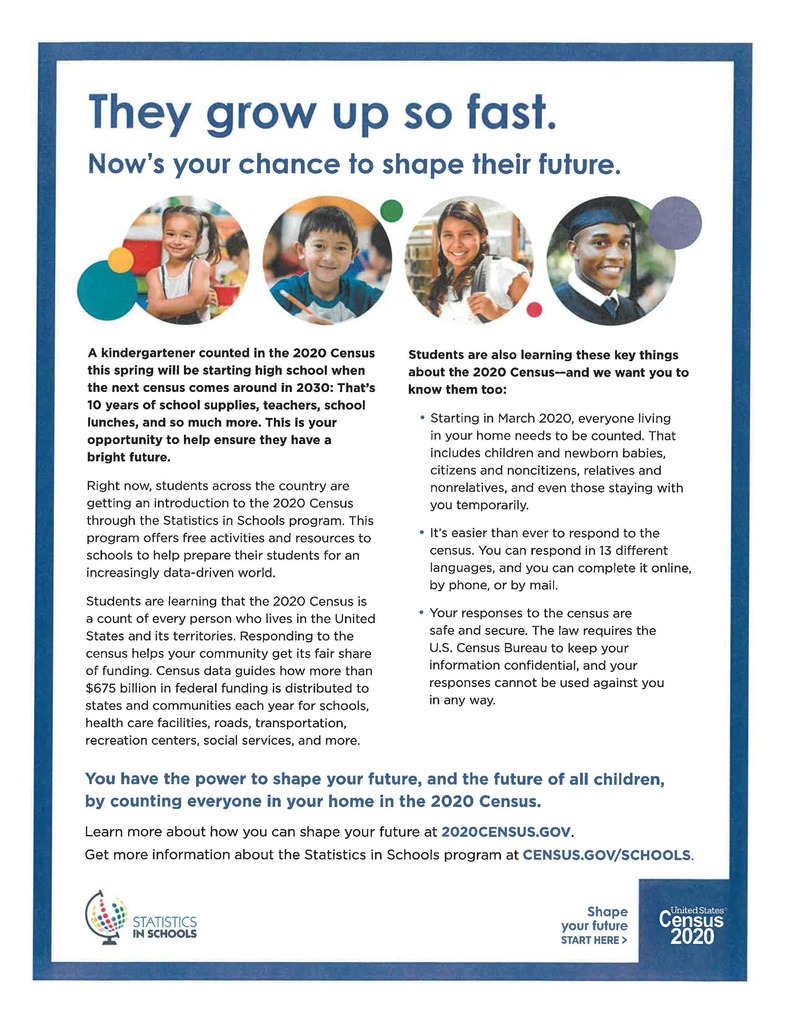 Substitute Orientation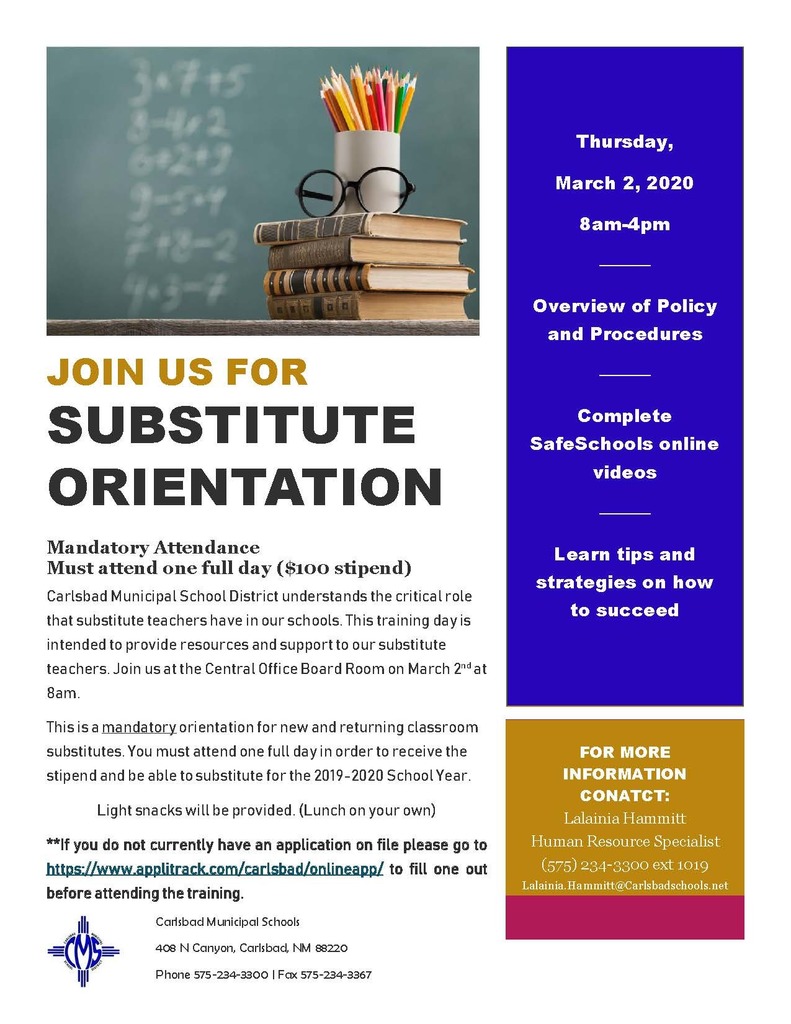 Esta carta es para proporcionar informaci6n acerca de lo que las escuelas municipales de Carlsbad esta planenado, con relaci6n a el COVID-19, o tambien conocido como Corona Virus. En nuestro distrito, tomamos la sahid de nuestros estudiantes y empleados como un asunto serio.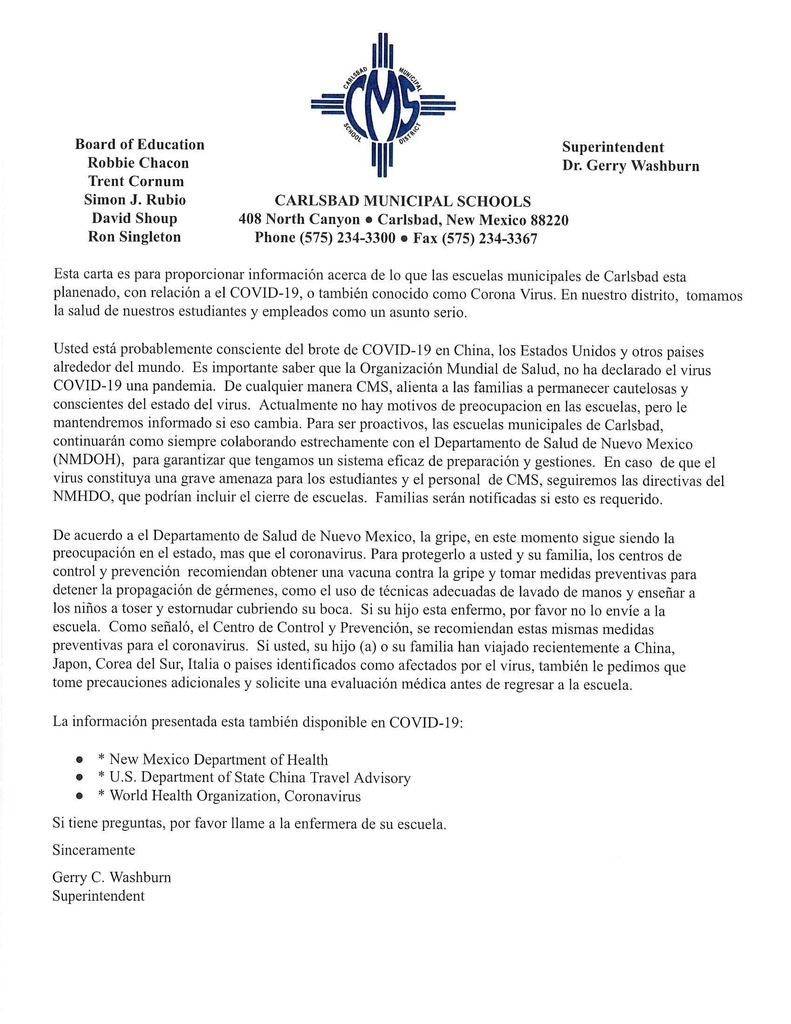 This letter is to provide information about what Carlsbad Municipal Schools is planning in regards to COVID-19, otherwise known as coronavirus. We take the health of our students and staff very seriously.