CARLSBAD HIGH SCHOOL COUNSELING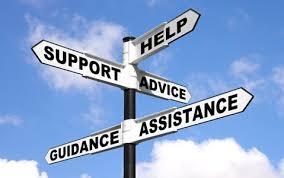 Carlsbad High School Professional School Counselors work with students on an individual basis, in small groups, and in their classrooms. The focus of the counseling program is on academic skills, career awareness, and personal/social skills.
HERE ARE JUST A FEW SERVICES PROVIDED BY THE COUNSELING PROGRAM:
Health & Wellness Meetings

Various classrooms presentation based on a school-wide needs assessment

College and Career Readiness

High School Preparedness

Conflict-resolution/mediations

Coaching Sessions for goal setting/ time management/ organization
(Note) School Counselors do not do long term counseling/therapy
CARLSBAD HIGH SCHOOL COUNSELING STAFF BELIEVE THAT ALL HIGH SCHOOL STUDENTS NEED:
A safe and positive learning environment
The support of positive, caring adults

Support and coaching in making concrete and compounded decisions

Skills to deal with academic pressures and figuring out their future plans

Choices and opportunities
CARLSBAD HIGH SCHOOL'S COUNSELING MISSION
In partnership with students, teachers, families, our leadership team and the community, Carlsbad High School Counselors support and advocates for the academic, college and career readiness and social/emotional success of all our students as we promote excellence today, opportunity tomorrow.