HOMELESS EDUCATION INFORMATION
MCKINNEY-VENTO HOMELESS ASSISTANCE ACT OF 1987
The McKinney-Vento Homeless Assistance Act is a federal law that ensures adequate transportation to and from school, the chance to attend the school they last attended regardless of where they currently reside and other educational benefits that provide educational stability for children and youth considered homeless under the act. It is a conditional funding act that provides federal funding to states and, in turn, the state will use it for the purpose of supporting district programs that serve homeless students.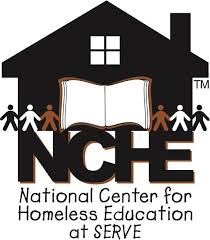 See the full information of the Mckinney-Vento Homeless Assistance Act here:
Education for Homeless Children and Youth Program

The National Center for Homeless Education provides a national resource tool. For more information on our state's resources (i.e. State Coordinator contact info, State Program website, and other resources that deal with homeless education) see this link:
NCHE State Resource & Data Tool
The files below contain PDF flyers that will provide more information on whether a child is eligible for the program and what benefits they will have available to them, as well as, a New Mexico Student Residency Questionnaire Form. This form will help you determine if your child is eligible for additional educational services. Both files are available in English and Spanish.