Now that the COVID challenge is nearing its conclusion we are in the process of recalling all Hot Spots that we handed out to Students, Staff, and Teachers. All students in grades K – 5 will no longer need the hotspots as their devices will be staying in the classroom. Students in grades 6 – 12, teachers, and staff who do not have WIFI at home are encouraged to fill out the following form, which will determine the necessity of continued use of the Hot Spot. Please note that as of Sept 12, all of those that have not filled out the form and received approval for continued use will have an interruption of service. If you no longer need your WIFI hotspot, please return the device to the front office of your school or your child's school.
Click this link (
http://pmg.app.perseus.id/div/carlsbad
) to register for COVID-19 drive through testing offered by Carlsbad Municipal Schools. Please see the attached flyer for more details.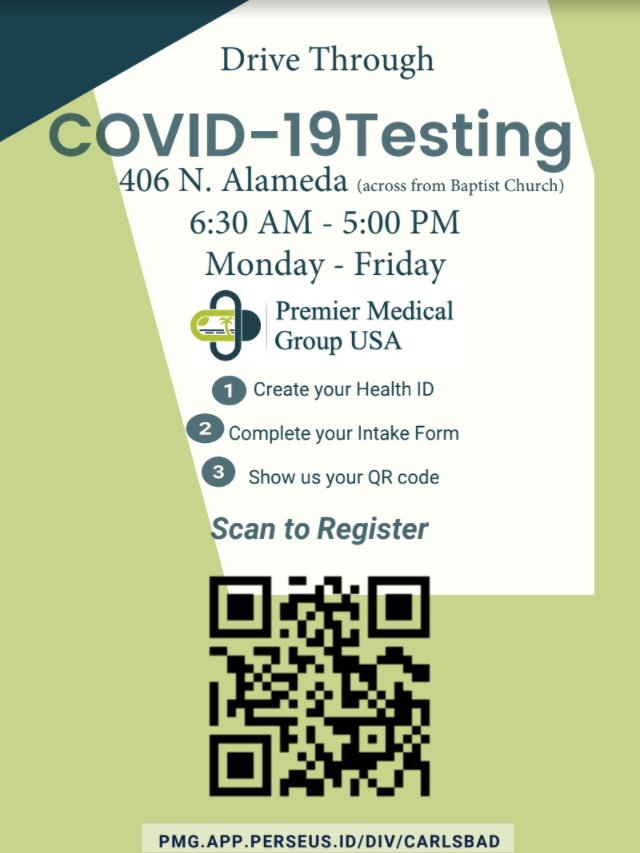 It is the last week of the first quarter.